Description
Highlight
The fine grater effortlessly tackles citrus zest and nutmeg
The slicer is ideal for carrots, potatoes and radish
The extra coarse grater handles soft cheese, fruits and vegetables
Made of durable stainless steel, this grater will grate all your ingredients with ease. Comes with the hanging hole for easy storage
PRODUCT FEATURES
Every cook needs a grater in the kitchen, and this 3-in-1 Stainless Steel Flat Grater will certainly meet your needs.
It features three different graters that can be used for a variety of grating jobs.
The fine grater effortlessly tackles citrus zest and nutmeg.
The slicer is ideal for carrots, potatoes and radish.
The extra coarse grater handles soft cheese, fruits and vegetables.
Made of durable stainless steel, this grater will grate all your ingredients with ease. Comes with the hanging hole for easy storage.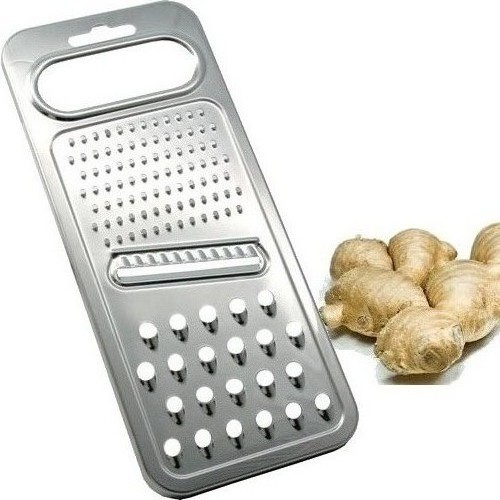 Reviews (0)
view all
back
What's in the box
1 x 3-in-1 Flat Grater Stainless Steel