3M SCOTCH-BRITE Heavy Duty Outdoor Rubber Gloves | Reusable Hand Glove | Sarung Tangan Getah Tahan Lasak | 工业手套
Description
Highlight
Designed for total hygiene and mess-free hands while cleaning
Strong and durable
Natural rubber
Ideal for heavy duty jobs such as cleaning grills, handling chemicals or hazardous liquids, plumbing jobs
Longer and thicker for extra resistance and protection
Lemon scented for freshness
Protects your hands from contact with cleaners, detergents or any surface
Overall length: 31.4cm
Available in Small, Medium and Large sizes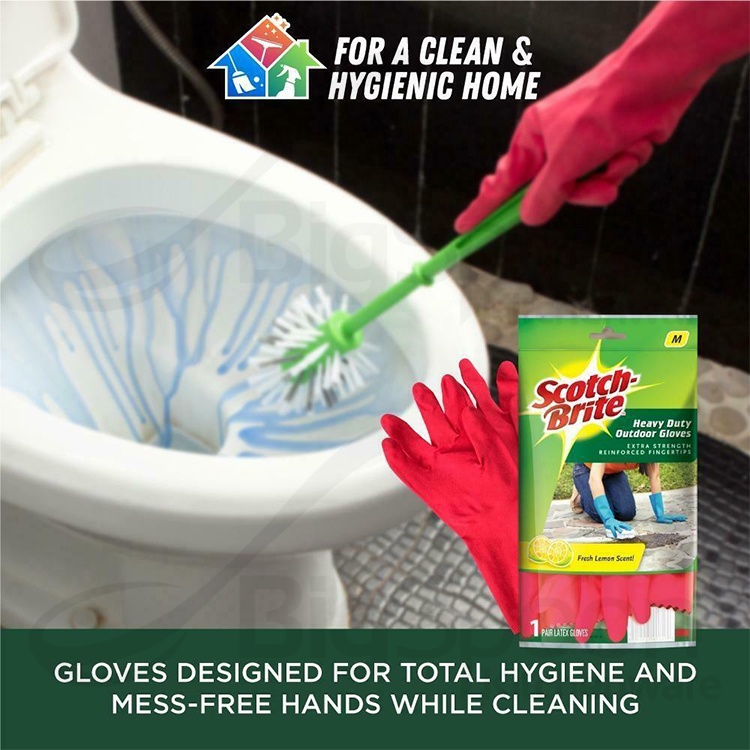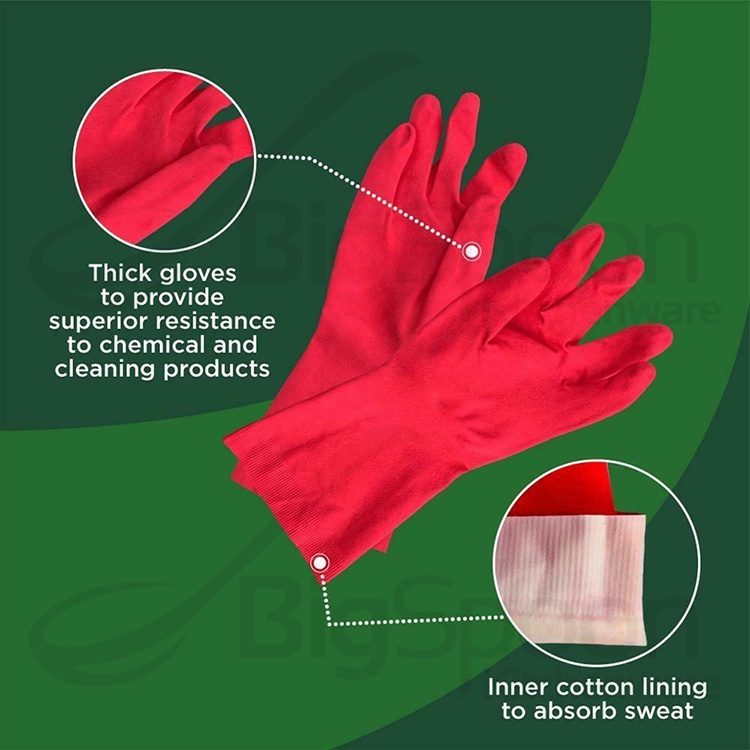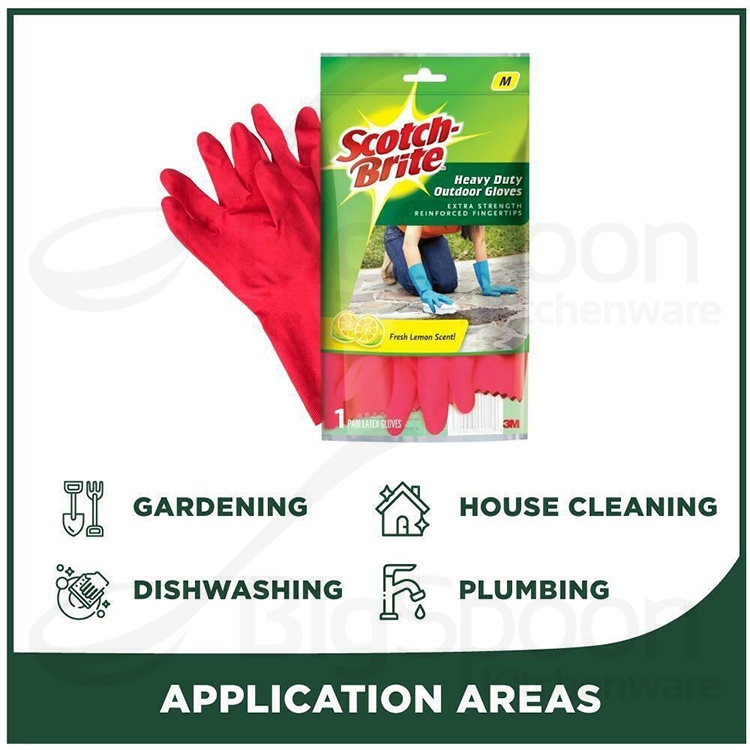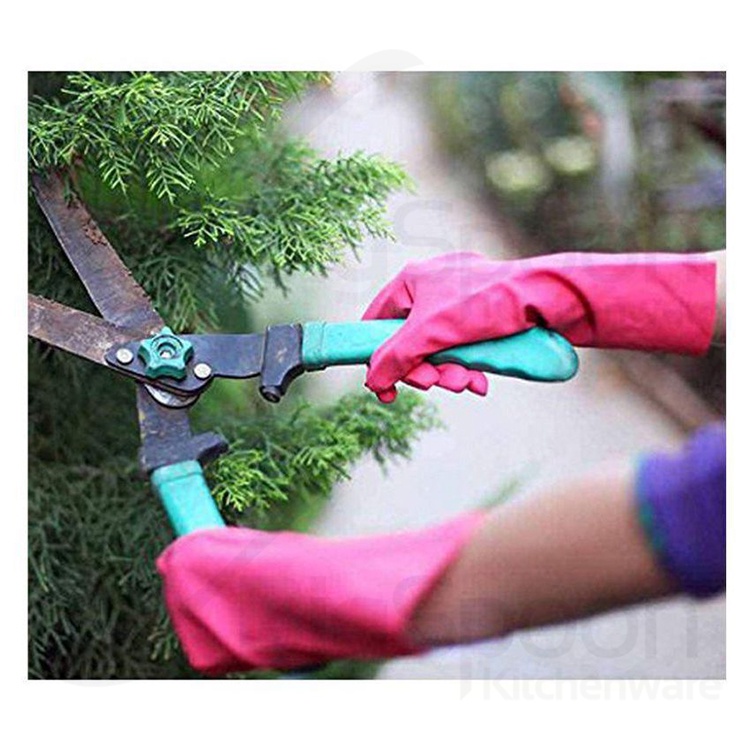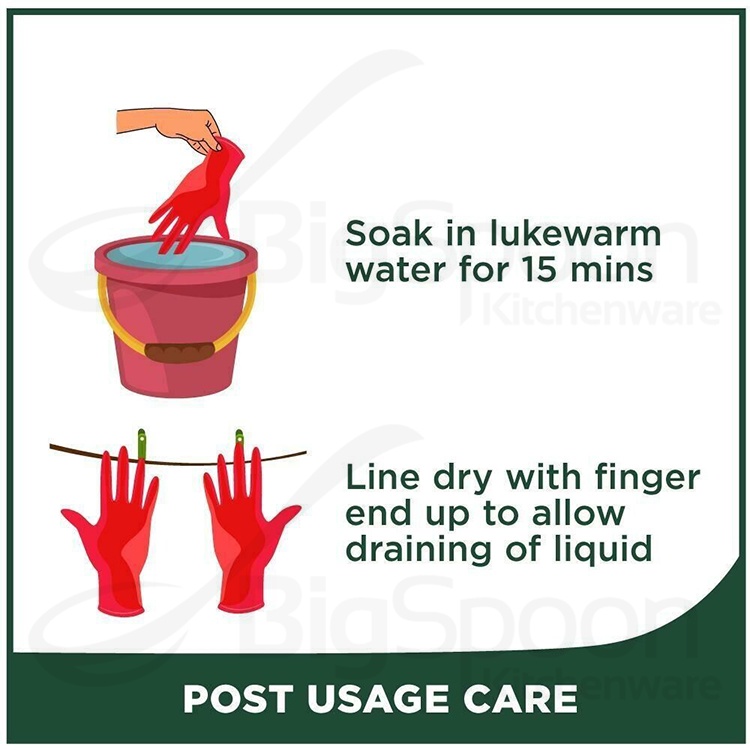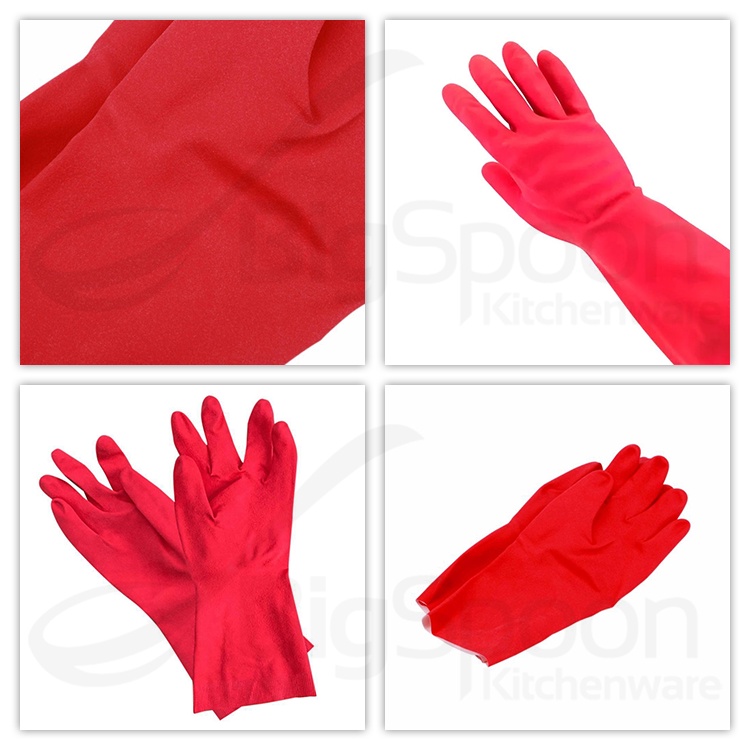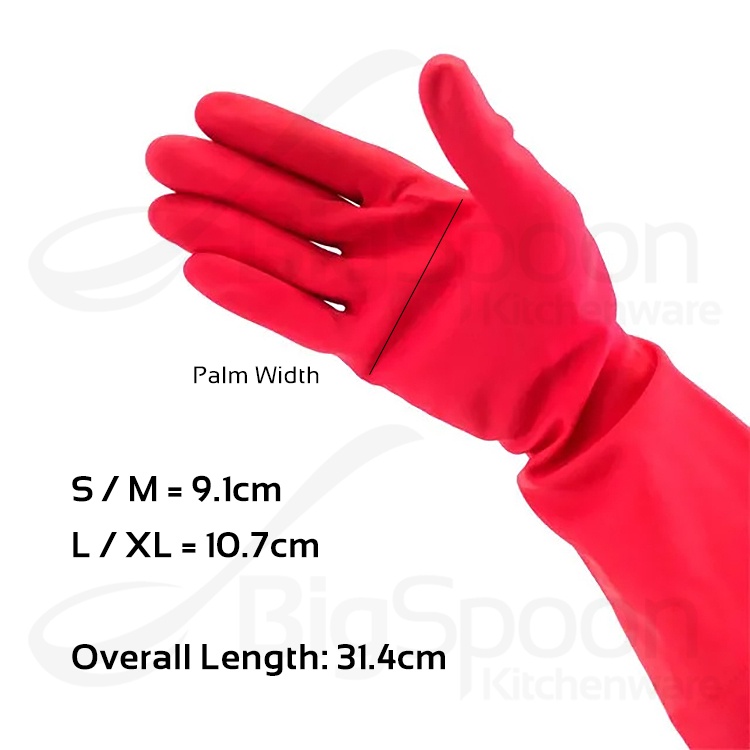 - Designed for total hygiene and mess-free hands while cleaning
- Strong and durable
- Natural rubber
- Ideal for heavy duty jobs such as cleaning grills, handling chemicals or hazardous liquids, plumbing jobs
- Longer and thicker for extra resistance and protection
- Lemon scented for freshness
- Protects your hands from contact with cleaners, detergents or any surface
- Overall length: 31.4cm
- Available in Small, Medium and Large sizes


INSTRUCTIONS FOR USE:
Avoid getting liquids or humidity inside the gloves.
Wash the gloves after use.
Line dry, preferably with finger end up to allow any liquid that may have seeped in to drain.


CAUTION:
This product contains natural rubber latex which may cause allergic reactions in some individuals. If signs of allergic reaction appear, please discontinue to use and consult your physician.
Reviews (0)
view all
back